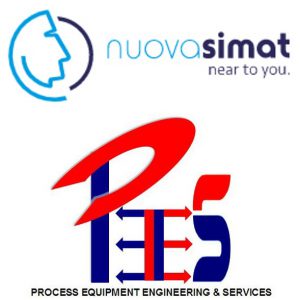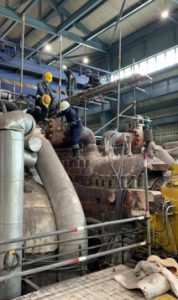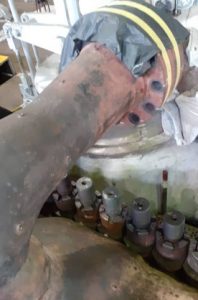 PEES – NUOVA SIMAT HELIOS 35 INDUCTION BOLT HEATING MACHINE.
After several years of activity in the field of tightening and loosening of nuts by magnetic induction on hollow and blind-hole bolts, we have reached a higher level. Although KERA 30 was an extremely effective machine, we've created HELIOS-35, a more powerful, more versatile and 4.0 industry-oriented bolt magnetic induction heating machine.
POWER AND EFFICIENCY.
The heating power of the previous versions of our magnetic induction machines was considerable and allowed to heat tie rods reduce overall process time by 80%. An outstanding result considering how slow and risky the old and obsolete resistance heating and free flame methods were. HELIOS-35 exceeds the previous versions, not only in terms of power and prompt heating, but also in terms of efficiency. Among the optional, there is the possibility of enabling a timer to set the heating time, and facilitate the operations during consecutive loosening.
VERSATILITY.
The efficiency of HELIOS-35 goes beyond the setting of the heating time through timer. Depending on the type of application, we produce two different types of inductors. Linear inductors for tie rods and hollow bolts and annular inductors for applications on cylindrical parts in general. Given the diversity of inductors, which are custom built, this machine is equipped with a power control system so as to guarantee that each inductor can always work at its best.
Helios-35
Bolt Heater for Steam Turbine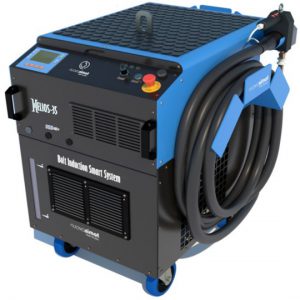 Overview.
A magnetic induction heating unit for tightening and loosening hollow bolts, tie rods, nuts and more.
It is particularly suitable for Oil&Gas Application (eg. Steam Turbines, Compressors)
All-in-one.
Differently from other bolt induction heating machines, Helios-35 is all-in-one. Apart from being really compact in dimensions, it doesn't' need huge external cooling chillers to make it work. It simply relies on an internal cooling system, which guarantees long hours of continuous functioning.
User-friendly and upgradable operating system.
It doesn't matter if you are using linear or ring-shaped inductors. Setting the operating parameters is a breeze. Thanks to the new graphic colour display, the setting procedures are guided and easy-to-read so that the functions of the machine can be easily managed.
Training for the operators.
We provide specific training courses to explain extensively the system and make the most out of the potential of our bolt induction heating machines. The training course is held only by one of our specialized technicians independently of location.
Inductors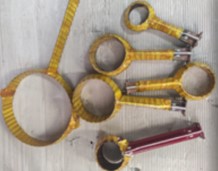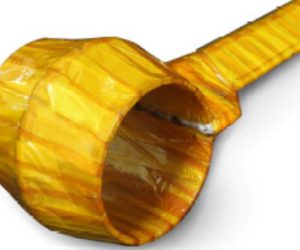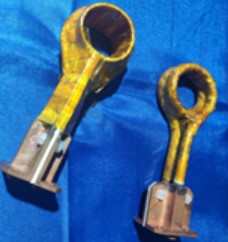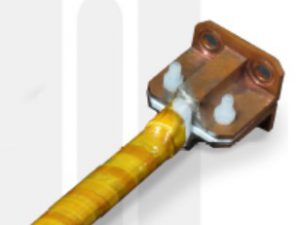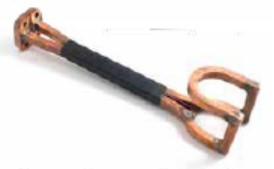 Common application.
The common bolting operation involve axial inductors, which are applied on turbomachines casing or inserted in hollow components found in Power Gen industry. Common dimensions range starts from 9mm in diameter and 35mm in length*.
Encoding and Customization.
It is possible to provide us a list of inductors by fulfilling a check-list.

Independently from the shape of the inductor, if ring-shaped or axial, it is possible to custom-build each of them so as to perfectly fit the specific application. Customization aims not only at external dimensions but also to specific heating requirement.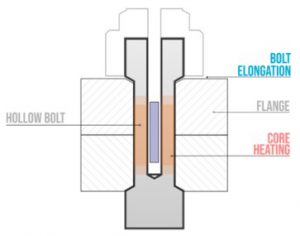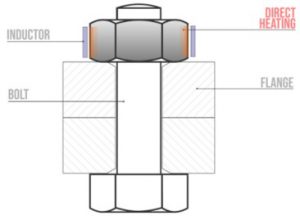 Linear inductors (or candles).
In this case, a linear inductor is introduced into an hollow tie rod. The machine is turned on and the magnetic field starts to heat up the core of the tie rod. We know for sure how long we need to heat and the exact length on which is it possible to apply heating without providing damages to the thread, a very delicate part. This process results into an elongation of the tie rod and, subsequently, the following scheme sums everything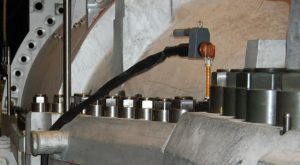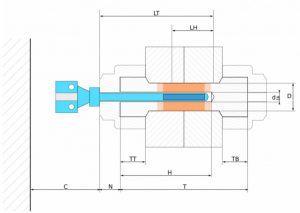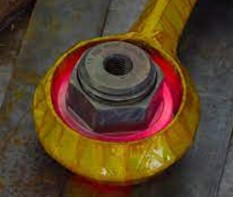 Ring-Shaped inductors.
This type of inductor can be applied directly on the nuts to accomplish bolting or unbolting. The process is pretty much the same.
Inner Heating.
The most common use of Helios 35 consists in heating up the hollow bolts of turbine casing or valves, through a straight inductor which generates the magnetic field inside the bolt hole.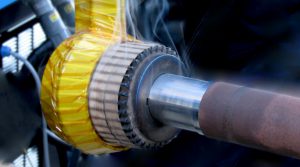 External Heating.
Our induction heater Helios 35, when equipped with ring-shaped inductors, can heat up any cylindrical surface, such as seized nuts for their quick removal.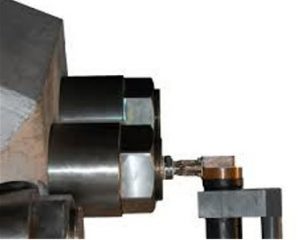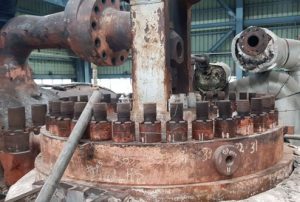 Video Links